CIRCULAR 14| NEW PROVISIONS ON DEBT RESCHEDULING AND EXEMPTION FOR BORROWERS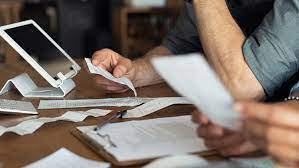 Previously, VCI Legal published an article analyzing the new notable points of Circular 03/2021/TT-NHNN ("Circular 03") with the title: Debt rescheduling and exemption for borrowers affected by covid-19. Recently, on September 7, 2021, the State Bank of Vietnam continued issuing Circular 14/2021/TT-NHNN ("Circular 14"), for the second time amending and supplementing some regulations of the Circular 01/2020/TT-NHNN ("Circular 01") on credit institutions and foreign bank branches implementing debt rescheduling, giving exemption from or reduction of loan interest and fee, and maintaining classified loan groups in order to help their clients affected by the COVID-19 pandemic. The new highlights of Circular 14 are summarized there below.
Circular 14 stipulates new scope for debt with restructured repayment term, interest and fee exemption and reduction.
– Applying for outstanding balances of debts taking place before August 1, 2021 (according to the previous Circular 03, the duration of time for these debts was not later than June 10, 2020 only). This new point is made in reference to the impact of the 4th wave of COVID-19 from April 27, 2021 to the present.
– Applying for debts that incur the obligation to pay principal and/or interest in the period between January 23, 2020 and June 30, 2022. Thus, for borrowers that experienced the decrease in revenue and income because of the impact inserted by the COVID-19 pandemic, their debts could be restructured with the extended 6-month period (until June 30, 2022 instead of December 31, 2021 as prescribed in Circular 03).
The supporting policy of the State Bank of Vietnam set forth in Circular 14 is prompt and reasonable, because many people and businesses are facing with financial difficulties due to the prolonged and complicated situation of the COVID-19 pandemic and the social distancing. However, we should also consider that banks or credit institutions shall be potentially faced with the increase of bad debts and, many customers are unable to pay for their debts while the bank's budget is limited.
Relevant topic: Circular 03 | DEBT RESCHEDULING AND EXEMPTION FOR BORROWERS AFFECTED BY COVID-19