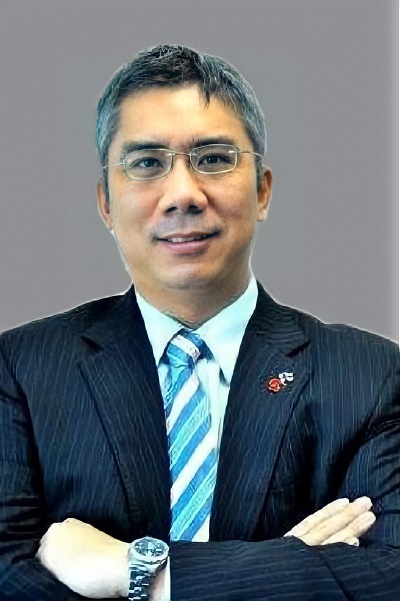 Tuan A. Phung Esq
Managing Partner
Mr. Tuan Phung possesses a vast experience in practicing law in Vietnam. His experiences in law and involvement with the management of international business in Vietnam provide him a unique qualification in consulting both as a business manager and a legal expert. He is the creator of the "In-house Counsel Service™" and various specialized legal services for Multinational Business in Vietnam which has been retained by client of various multinational companies.
In addition to the field of international trade and business law, through 20 years of practice experience, Mr. Tuan also participated in major litigation in the commercial, banking and capital markets in Vietnam. Specifically, he recently:
Engaged to represent for a large domestic enterprise to litigate in U.S court about Recognition and Enforcement of the Vietnam Law as a Vietnamese legal expert for Houston court, Texas, USA.
Participated in one of 10 "great cases" in the banking sector as a representative & defending lawyer (related to Nguyen Duc Kien and former board members of the ACB, Vietinbank, ACB Securities, VietBank and Kien Long Bank).
Currently he and his litigation lawyer team are cooperating closely as a Vietnamese partner with the Dispute Resolution Committee – American Bar Association – ABA and the Ministry of Justice of the Socialist Republic of Vietnam on the development support from the ABA – American Bar Association in the fields of institution building, legislative activities, and necessary technical assistance to promote the settlement of disputes by arbitration, commercial mediation in Vietnam
Education
Master of Law LL.M. Northwestern University, Chicago, Illinois, USA, majoring in commercial law (companies, enterprises mergers and acquisitions, antitrust, securities, banking, commercial litigation, business, intellectual property, etc.);
Bachelor of Economics BE, UNIVERSITY OF ECONOMICS, Ho Chi Minh City, Business Administration;
LL.B Bachelor of Law, Ho Chi Minh City University of Law. City, specializing in economic law.
Practice areas
 Corporation & Securities
 Banking & Finance
 Merger & Acquisition
 Investment, Commercial Transaction
 Antitrust, Venture Capital
 Intellectual Properties
 Real Estate
International Awards
Top Lawyer – Company Mergers and Acquisitions M &A | ASIALAW organization.
Top Lawyer – Portfolio Global 500 of the INTERCONTINENTAL FINANCE MAGAZINE.
Outstanding Lawyer of the Year – Corporate Law and Finance | CORPORATE INTL GLOBAL AWARD Magazine.
Lawyer of the Year – Corporate Law and Finance | GLOBAL LAW EXPERTS ORGANIZATION