ENTRY AND QUARANTINE REGULATIONS FOR FOREIGNERS INTO VIETNAM IN 2022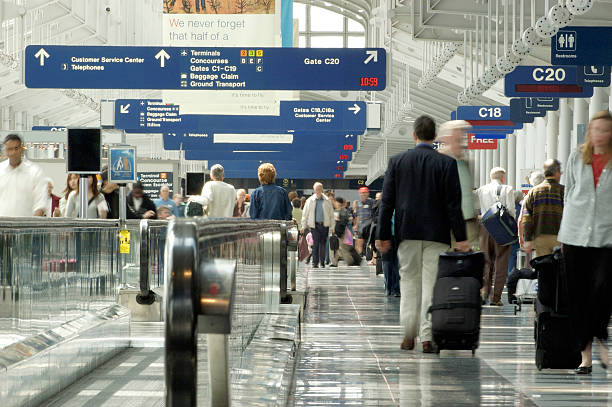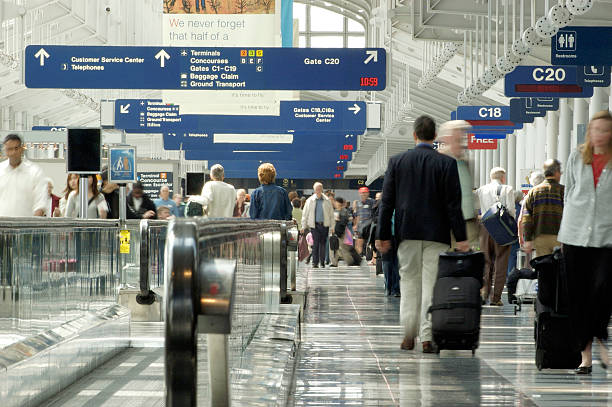 1. Entry conditions
According to Dispatch No. 450/VPCP-QHQT on granting entry into Vietnam for foreigners and Vietnamese residing with relatives overseas. Foreigners, overseas Vietnamese and their relatives who have all valid documents (permanent residence card, temporary residence card, visa, visa waiver) are allowed to enter Vietnam. Those passengers specified above do not need to re-apply for separate personnel verification, visa issuance/visa waiver, and there is no need to apply for entry permit approval from the Immigration Office and other relevant local authorities.
2. Testing and vaccination requirements
According to Dispatch No. 10688/BYT-MT dated December 16, 2021 of the Ministry of Health on COVID-19 prevention and control associated with entrants ("Dispatch 10688") effective from 1 January 2022, and Dispatch No. 465/BVHTTDL-TCDL dated February 17, 2022, of the Ministry of Culture, Sports and Tourism ("Dispatch 465"), the requirements of testing and vaccination include:
Before entering Vietnam
– The entrant must obtain proof of a negative SARS-CoV-2 test result within 72 hours prior to the entry to Vietnam and granted a certificate by the competent authority of the country where the test is performed (except for children under 2 years of age).
– The entrant must make a health declaration.
After entering Vietnam
– Entrants are not required to have a rapid Covid-19 test before taking off and landing at the airport;
– Entrants must use the PC-COVID application to declare and monitor the health condition.
– Entrants must take the COVID-19 test as follows:


3. Quarantine in Vietnam
According to Dispatch 10688 and Dispatch 465, quarantine shall be carried out by the entrants as follows: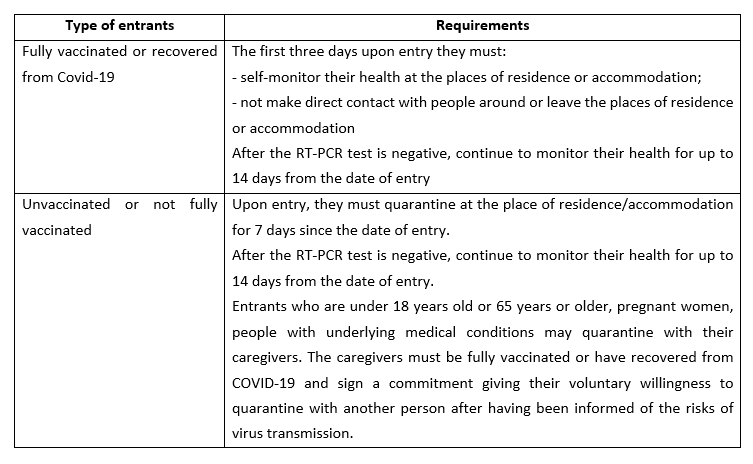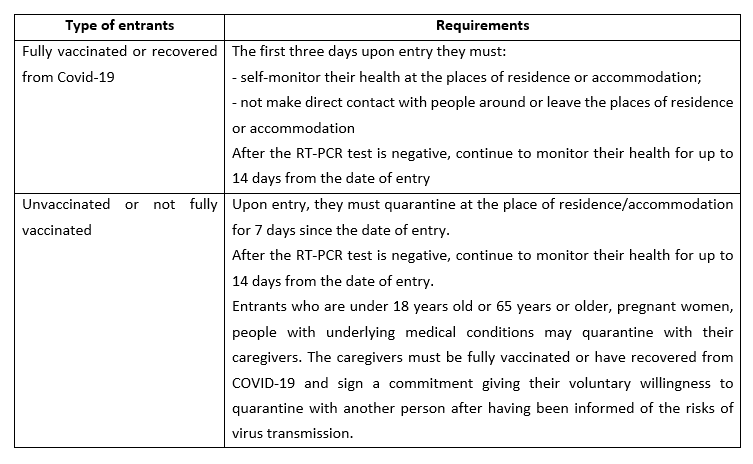 Please be advised that these regulations are being discussed by the authorities ready for the March 15 re-opening of Vietnam in accordance with the Notice 43/TB-VPCP dated 16 February 2022 from the Government Office informing the Deputy Prime Minister's opinion on the re-opening of tourism.