EU AND ASEAN SIGN A COMPREHENSIVE AIR TRANSPORT AGREEMENT
The Association of Southeast Asian Nations ("ASEAN") and the European Union ("EU") member states signed the Comprehensive Air Transport Agreement ("ASEAN-EU CATA") at the 28th ASEAN Transport Ministers' Meeting on 17 October 2022, in Bali, Indonesia.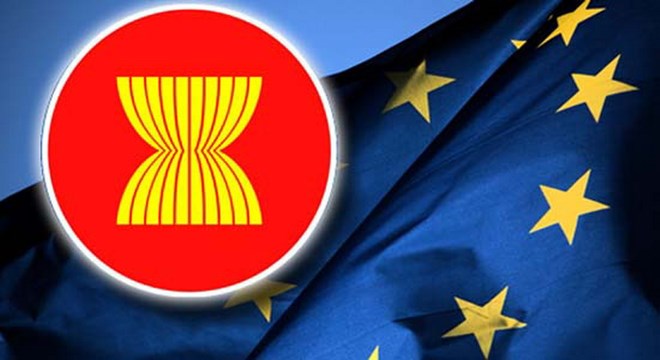 The ASEAN-EU CATA will apply immediately. It sets global benchmarks that commit all 37 countries in the two regions to fair competition and to improve social and environmental conditions. It is the first and latest international air transport agreement between the member states of the ASEAN and the EU, which has opened new opportunities for consumers, airlines, and airports both in Europe and in ASEAN countries.
ASEAN-EU CATA provides for a level playing field and is expected to bring about new air transport opportunities and economic benefits for both sides:
It replaces more than 140 bilateral air services agreements, thereby providing a single set of rules and reducing red tape. EU Member States, without any bilateral agreements with ASEAN States, are now also covered by a modern legal framework.

All EU airlines will be able to operate direct flights from any airport in the EU to all airports in ASEAN States, and vice versa for ASEAN airlines. This will help EU and ASEAN airlines to compete with competitors targeting the EU-ASEAN market.

Airlines will be able to fly up to 14 weekly passenger services to or from each EU Member State, and any number of cargo services via and beyond the two regions, to any third country.

The infrastructure development and capacity building of ASEAN airports will be of better quality with the technical support of the EU. ASEAN citizens will have more choices, more convenient travel, and lower costs in the near future.

It also aims to cooperate and improve each party's respective social and labor laws and policies.

It includes modern and fair competition provisions to address market distortions.
This deeper mutual cooperation builds upon existing initiatives such as the Enhanced ASEAN Regional Integration Support from the EU ("ARISE Plus") program on technical assistance and capacity building, the EU-South East Asia Cooperation on Mitigating Climate Change Impact from Civil Aviation ("EU-SEA CCCA"), Carbon Offsetting and Reduction Scheme for International Aviation ("CORSIA") and the EU-Southeast Asia Aviation Partnership Project ("EU-SEA APP").