GUIDE TO DOING BUSINESS IN VIETNAM 2022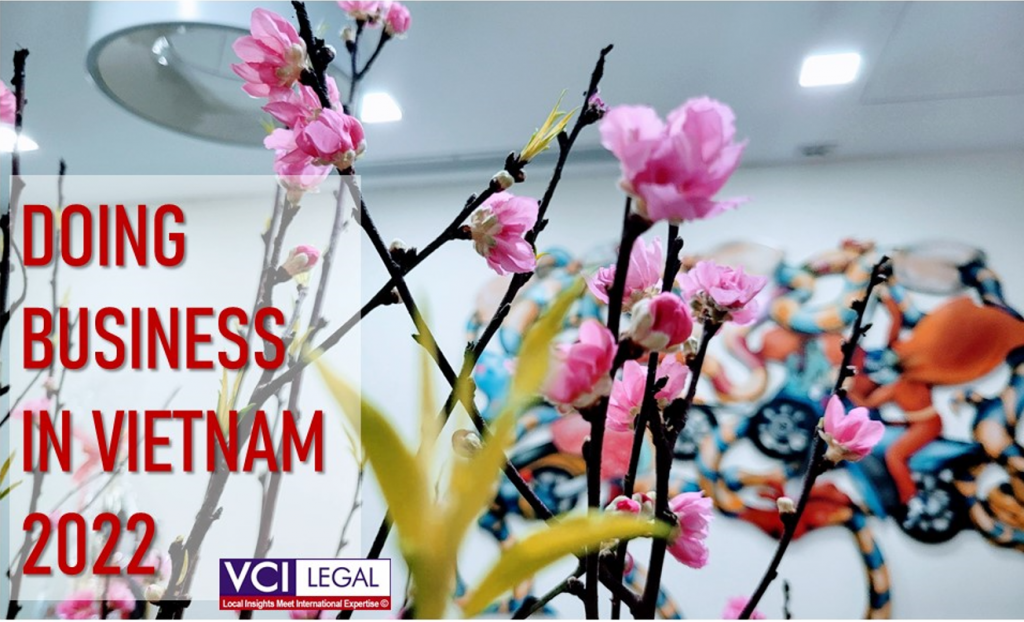 This report has been in circulation over the last 20 years and is frequently updated on a quarterly basis. This is helpful material for enterprises are currently operating in Vietnam as well as ones that plan to do business in Vietnam. In this material, we will focus on:
Why doing business in Vietnam?
Potentials, Opportunities and Challenges
Legal framework for business
Click here to review our report (Ebook ver)
Click here to view our report (PDF ver)
VCI Legal sincerely appreciate all compliments and feedback from our readers, specially Vietnam trade offices  and Embassies regarding our annual report of Doing Business in Vietnam.
"Thank you very much for your email. it is really useful information to promote Vietnam to Saudi Arabia. I hope to receive more support from you and your office" – First Secretary – Head of Vietnam Trade Mission to Saudi Arabia
"Thanks you very much for your sending us the wonderful and useful document on "Guide to Doing Business in Vietnam 2021". I found the guidelines are helpful information not only for promotional organizations but also for foreign businesses/entrepreneurs who are doing /looking for doing biz with Vietnam partners" – Commercial Counselor| Trade Office| EMBASSY OF VIET NAM IN THE PHILIPPINES
"The Trade Office of Viet Nam in Austria has received your interest in working with the local firms in Austria & Slovenia. If any local firms request services of consulting or legal expertise, I will forward your contact to them. Also, thank you for the guide" – Trade Representative in Austria
"I thank you for your information and would take note of your services to introduce to Spanish companies in need" – Commercial Counsellor| Trade Office in Spain