HEALTHY COMPETITION IS NECESSARY FOR E-COMMERCE LOGISTICS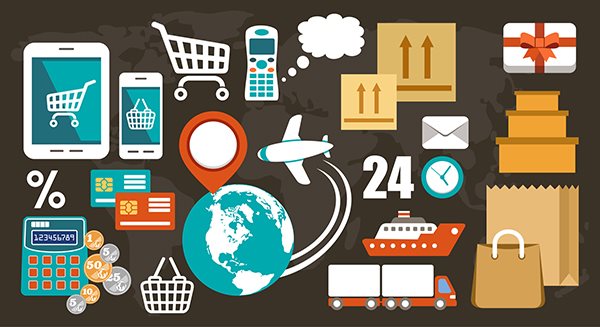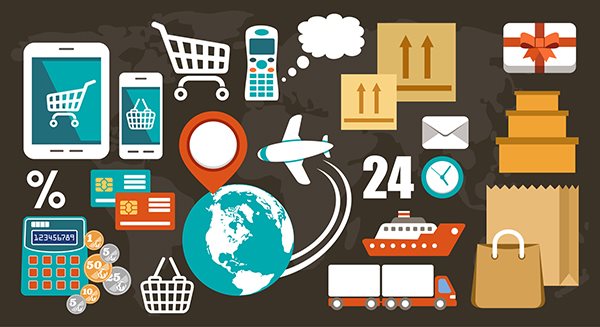 The e-commerce market in Vietnam is currently growing quite rapidly and is expected to reach US$43 billion by 2025 to rank the third in ASEAN. This is partly due to the strength of a young population as well as a large proportion of smartphone users, increased numbers of e-commerce transactions on smartphones. With the rise of e-commerce, e-logistics has become increasingly important in the supply chain from the seller to buyer with the order fulfillment process, which includes packaging, shipping, collection, and even payment after-sales customer care. This demonstrates the relationship between e-commerce and e-logistics.
According to the report of the Ministry of Industry and Trade in 2019, "In 2017, Vietnam had about 50 enterprises providing E-logistics services, up to now the number has reached more than 3,000 enterprises registered to operate in the logistics sector, of which 89% are domestic enterprises, 10% are joint venture enterprises and 1% are foreign enterprises". Of which, there are big enterprises such as DHL Express, FedEx, UPS, KWE, Lazada, Tiki Shopee, Mobile World, Viettel Post, etc. Most of these businesses trade under the B2C model, all stages of logistics from input to output are handled by the company and processed by information technology, digitized and automated processes to meet large orders per day, a wide variety of goods, and delivery schedule only in a few hours.
Currently, Vietnam still does not have clear and uniform regulations on logistics or e-logistics. Vietnam's Law on Commerce provides that logistics services are commercial activities whereby traders organize the performance of one or many jobs including receipt, transportation, warehousing, yard storage of cargo, completion of customs procedures and other formalities and documentation, consultancy to customers, services of packaging, marking, delivery of goods, or other services related to goods according to agreements with customers to enjoy service charges. Accordingly, traders only need to perform one of the above-mentioned acts to be determined a logistics service.
Instead, an E-logistics service is a type of logistics service which is performed through the Internet environment. E-logistics has great differences compared to traditional logistics services: more modern and efficient, and towards the development of the trend of fifth-party logistics services. However, such types of service do not have any current regulations.
Following the Law on Commerce, on 30 December 2017, the Vietnamese Government issued Decree No. 163/2017/ND-CP ("Decree 163") which indirectly creates favourable conditions for foreign enterprises to conduct logistics activities in Vietnam. However, Decree 163 only mentions a general method for traders to provide logistics services. No specific definitions about logistics nor e-logistics are specified. Therefore, traders are often confused about the concept and nature of logistics and e-logistics, thereby misjudging the position and role of these activities, leading to the inadequacies of provision of the same activities.
Additionally, Decree 163 also requires that logistics services must provide invoices and documents, which is completely impractical, inadequate and inappropriate. Along with the explosion of e-commerce activities, there are hundreds of orders every day, so it is difficult to clip invoices for each order. As a result, applying regulations under Decree 163 to e-logistics services is not suitable with actual conditions.
On 25 September 2020, the Vietnamese Government issued Resolution 136/NQ-CP which aims to promote the implementation of sustainable development goals in sectors, levels and localities from now to 2030 and has also outlined several contents related to logistics services, for instance, implementing a project to develop logistics services to optimize transportation time and costs, reduce fuel consumption; developing activities of transport exchanges to connect the transport network; approaching and applying smart traffic technology, green transport technology to reduce greenhouse gas emissions in circulation and transport of goods. However, such a legal document is not too broad and clear enough. Accordingly, it is still necessary to complete a transparent logistics legal framework, in line with current development trends to facilitate trade and promote the development of Vietnam's logistics as well as E-logistics service industry.
Bearing the above in mind, according to Mr Ruben Maximiano, a senior competition expert at the Organisation for Economic Co-operation and Development (OECD), "we need regulations that allow as much competition as possible in order to promote the development of the sector with new products and delivery times."
According to an OECD Report dated 9 September 2021, "several SOEs are among the largest players in their respective small-package delivery markets in ASEAN", Vietnam Post and Viettel Post are examples in Vietnam. Currently, more than 95% of Vietnamese logistics enterprises are mainly small-scale in terms of both capital and human resources, as well as in terms of international operation experience. There is no link between stages in the supply chain and logistics service enterprises and export enterprises. This importing is not competitive as most of them do services in small, unprofessional supply chains. In fact, in freight transport, Vietnamese logistics enterprises are hired by customers to transport goods. Moving to the domestic port, after the port is decided by the foreign enterprise.
The emergence and expansion of more "players" has created stiff competition. In order to obtain more more customers, these enterprises do not hesitate to offer more benefits to consumers. Typically, the customer protection mechanism which allows buyers to have a certain amount of time to consider the quality and features of the products. If not satisfied, customers just need to click on the complaint window on the application and the e-commerce enterprises will solve the problems. The e-commerce platform will transfer money to the seller only when their buyers are satisfied with the products. This mechanism makes sellers to be more conscious when introducing and describing products and taking responsibility for the information provided to customers, which helps the enterprises gain trust from their consumers.
In addition, the dispute settlement mechanism in e-commerce transactions has also been improved markedly. Although the loss of each buyers in an e-commerce transaction is not that much generally, with thousands of buyers having to face damage caused by such loss, it is a serious problem, affecting the healthy development of e-commerce. Therefore, in the competitive race between e-commerce businesses, the more enterprises make their customers feel protected and secure, the greater chance for them to success.
Therefore, in both buying and selling directions, domestic logistics enterprises are limited in terms of the "playing field." These small-scale domestic logistic companies face intense competition among themselves from the SOEs and foreign investors who account for about three-fourths of their revenue (e.g., DHL, FedEx, and Maersk). Fortunately, Vietnam's Law on Competition has a number of specific regulations that prohibit these enterprises from performing acts of abuse of a dominant position, or the abuse of monopoly position which causes or may cause anti-competitive effects. Specifically, a group of enterprises which holds a dominant position in the market or has market share falling into the categories under Article 24.2 of the Law on Competition is prohibited to perform some of the acts. Such acts include applying dissimilar commercial conditions in similar transactions that leads to or possibly leads to prevention of other enterprises from market entry or expansion or exclusion of other enterprises, imposing conditions on other enterprises to conclude a good or services purchase or requesting customers to accept obligations which have no direct connection with the subjects of such contracts. Other acts include those that lead to or possibly lead to prevention of other enterprises from market entry/expansion or exclusion of other enterprises; or preventing other enterprises from market entry or expansion. These regulations somehow may protect the small-scale domestic logistics enterprises during their operation, expansion and development period.
Additionally, in order to increase competitiveness with other SOEs and foreign invested logistics enterprises, small-scale domestic logistics enterprises may link with other logistics enterprises, manufacturing and exporting enterprises to create a network of large enterprises to be able to compete.