NEW DECREE 85 ON E-COMMERCE ACTIVITIES AND PLATFORMS IN VIETNAM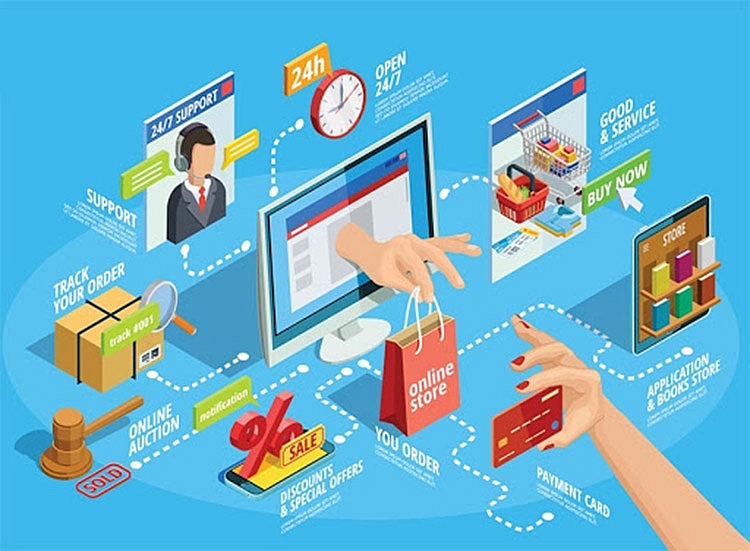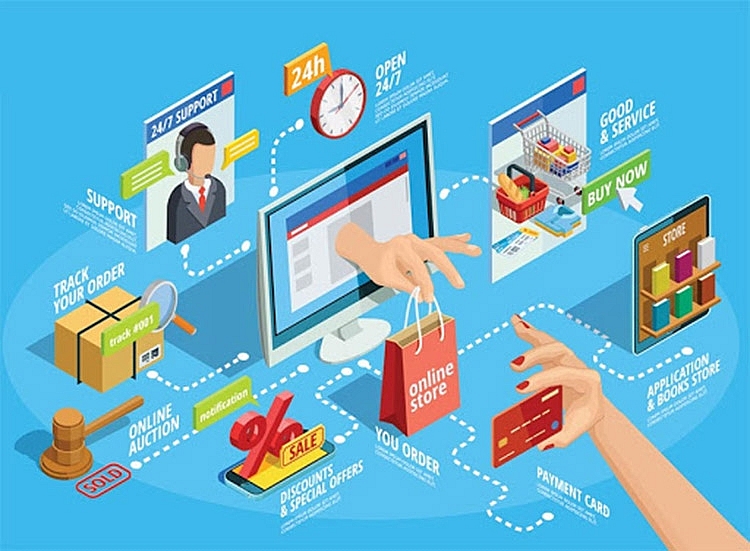 The Government recently passed Decree 85/2021/ND-CP, supplementing the Decree 52/2013/ND-CP on regulating e-commerce activities and platforms in Vietnam ("Decree 85"). Decree 85 will impact foreign and local businesses involved with e-commerce platforms. The regulations are meant to regulate the fast-growing e-commerce sector while improving the Government's ability to impose tax obligations on e-commerce service providers.
1. Subjects of e-commerce activities
Article 1.6 of Decree 85 adds another new subject of e-commerce activities, which is logistics services that support e-commerce activities. In this spirit, shipping companies such as Giaohangtietkiem and Loship also take part in e-commerce activities when participating in the delivery of online packages, and thus they are subject to the governing laws on e-commerce businesses. Logistics companies will share liability in providing documentation regarding the origin of goods upon delivery.
2. Seller's responsibility to provide detailed information about goods and services
According to Article 1.12 of Decree 85, suppliers must provide full information on the listed products/services, specifically:
– Suppliers must provide detailed information so customers can accurately determine the characteristics of the goods and services to avoid misunderstanding when making any purchase.
– Published goods information must include at least the mandatory information as shown on the label/package in accordance with the law, except for information that is product-specific such as: date of manufacture; expiry; production batch number, etc.
– Suppliers of goods/services also must meet the required conditions for any conditional business activities in accordance with the law.
3. Mandatory disclosure of the policies to inspect and return goods on e-commerce websites
Article 1.13 of Decree 85 stipulates that website owners or suppliers must publish inspection and return policies, including the term, cost and method of return or exchange of the purchased goods, and method of obtaining refunds.
Thus, when Decree 85 takes effect, the inspection policies must be clearly published on every e-commerce website. The details of such policies, however, is up to each e-commerce platform to determine.
4. Social networking websites fall under regulations
Pursuant to Article 1.15 of Decree 85, forms of operation of e-commerce trading floors now include:
(i) A website that allows its members to open sales booths for displaying/promoting their goods or services;
(ii) A website that allows its members to open accounts that provide interaction or transactions with customers;
(iii) A website that has specific trading categories or tabs that allow its members to list goods and services;
(iv) A social network that operates in one of the forms specified above and makes its members directly or indirectly pay fees for carrying out such activities.
Therefore, according to Decree 85, in addition to traditional e-commerce trading floors, social networks would be regulated as e-commerce platforms if they meet the aforementioned conditions but also make their subscribers directly or indirectly pay a fee to carry out these activities, e.g., Facebook, Instagram, Zalo, etc. Those that engage in the trading activities through such platforms are required to comply with all relevant laws, e.g., business registration, tax declaration, etc.
5. New requirements for e-commerce platforms
E-commerce trading floors must request supplier users to provide information as prescribed in Article 29 of Decree 52 when applying for use of services, which are:
(i) Name and address of the head office of the trader or organization or name and address of permanent residence of the individual.
(ii) Number, date and place of issuance of the business registration certificate of the trader or the number, date of issuance and issuer of the organization's establishment decision or individual's personal tax identification number.
(iii) Telephone number or another online contact method.
Foreign suppliers must transcribe their identity names into Vietnamese or Latin characters. E-commerce platforms are also required to take timely remedial actions when detecting or receiving reports about any business activities that are in violation of the laws.
6. E-commerce operation of foreign traders
Foreign businesses, including those involved with cross-border e-commerce and B2C e-commerce businesses must, comply with local laws. According to Decree 85, foreign traders engaged in e-commerce activities are defined as:
(i) Those that set up e-commerce websites under Vietnam's domain name;
(ii) Those that set up e-commerce websites in Vietnamese language; and
(iii) Those that set up e-commerce platforms with more than 100.000 transactions originating from Vietnam within a year.
The above are highlights from Decree 85, which take effect at the beginning of 2022. E-commerce activities in Vietnam are on a high growth trajectory, partly due to the pandemic and shifting consumer patterns. Decree 85 is part of the Government's plan to aid this growth while regulating e-commerce activities in Vietnam. The Government has set a target of reaching 55 percent of the population involved in online shopping by 2025. While the decree offers more protection for Vietnamese consumers, it tightens conditions for foreign investment in e-commerce companies in Vietnam.
Relevant topic: THE UPRISING OF APP DEVELOPERS AGAINST MONOPOLISTIC DIGITAL PLATFORMS