NEW STRATEGY GIVES OPPORTUNITIES FOR FOREIGN INVESTORS IN VIETNAM – DECISION 667
On June 2, 2022, Decision No. 667/QD-TTg approving the Strategy on foreign investment cooperation in the 2021- 2030 period ("Strategy") was issued. This strategy emphasizes that Vietnam is focused on attracting targeted foreign investment, especially green investment, high technology, promoting and enhancing competitive advantages, cooperating for development, and ensuring a balance between the interests of investors and the interests of the Vietnamese people.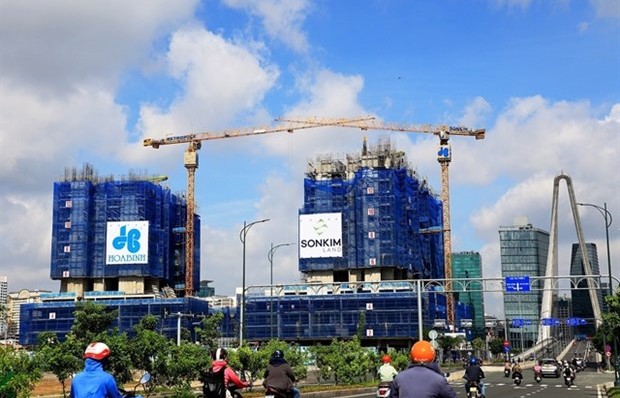 Strategy Goals:
From 2021 to 2030, Vietnam will focus on attracting foreign investment projects using advanced, and high-tech technologies, connecting global production and supply chains. This is also consistent with the commitment and direction of Vietnam at recent international forums.
Accordingly, Vietnam has set a target to raise the proportion of registered foreign investment capital flows from some countries and territories to over 70% during the period 2021-2025 and 75% for 2026 – 2030, including Asia (Korea, China, Japan, Singapore, China, Taiwan (China), Malaysia, Thailand, India, Indonesia, and the Philippines); Europe (France, Germany, Italy, Spain, Russia, and the UK) and the US.
Vietnam also aims to increase the number of multinational companies listed in the Fortune Global 500 doing business in Vietnam by 50% and become the top 3 in ASEAN and within the top 60 countries in the world in rankings of the World Bank's "Ease of Doing Business" by 2030.
Solutions to improve the efficiency of foreign investment cooperation in Vietnam
To achieve such goals, the Government would like to focus on improving the investment environment, developing the science and technology ecosystem, innovating and enhancing competition in attracting foreign investment, improving the efficiency of international economic integration, and enhancing the position of Vietnam in the global market. Strategies to identify and implement in order to achieve these goals through nine effective solutions to support the attraction of foreign investors are as follows:
1- Implement the solutions effectively.
2- Improve the business investment environment, and improve the quality and competitiveness of the economy.
3- Developing science, technology, and innovation ecosystems.
4- Innovating and enhancing competition in attracting foreign investment.
5- Developing supporting industries, promoting linkages, and spreading.
6- Promote internal capabilities and take advantage of competitive advantages to improve the efficiency of foreign investment cooperation.
7- Improve the efficiency of international economic integration and Vietnam's position in the international arena.
8- Modernize and diversify investment promotion.
9- Improve the efficiency of the State's management of foreign investment
It has also emphasized the development of a strong domestic business sector, which is capable of international integration; maximum support for start-ups, innovative enterprises, and small and medium-sized enterprises for joint ventures and associations with foreign investment sectors, focusing on the fields of high technology, new technology, technology advanced technologies, key technologies of the 4th Industrial Revolution, modern services, manufacturing, information technology, and financial services.
Vietnam will support domestic enterprises to enter into joint ventures with foreign enterprises in the fields of high technology, modern services, production, information technology, and financial services. Domestic enterprises are also supported to evaluate, select and receive technology transferred from foreign-invested enterprises to ensure compatibility, synchronization in line with the goals of international technology development for Vietnam in each period.
For foreign investment, Vietnam focuses on innovating and perfecting investment promotion, to proactively approach foreign investors to attract investors with high-quality projects. Potential markets will be studied with regards to cooperation and exchange mechanisms towards  investment promotion activities. In addition, Vietnam's investment promotion agencies will be professionally and independently reviewed and restructured.
Potential for investment
Vietnam is considered one of the potential investment destinations in Asia with its current speed of development. With this foreign investment cooperation strategy, it is envisaged that Vietnam will soon open up the market with increasingly favorable conditions for investors, attracting foreign investment capital to achieve the set goals and commitments.