THE EU AND US HAS CALLED A TRUCE IN THEIR AIRCRAFT DISPUTE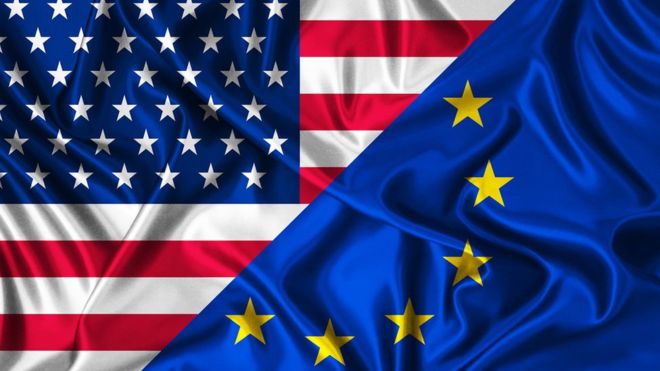 1. The longest dispute in WTO history
Since the 1980s, sales competition between American and European civil aircraft manufacturers intensified. Between 1992 and 2004, the Bilateral Agreement on Trade in Large Civil Aircraft regulated the permitted levels of support to aircraft manufacturers. In 2003, Europe's Airbus sold more large civil aircraft than United States-owned Boeing for the first time. The US made the first move by renouncing said agreement and filing a case at the World Trade Organization ("WTO") against the European Union ("EU"), arguing that the EU was illegally subsidising the European Large Civil Aircraft (LCA) for its manufacture of Airbus. The European Union filed a parallel case against the US in May 2005, for its unlawful support to Boeing (collectively referred to as "Dispute").
Following WTO decisions in the Dispute, both the US (in October 2019) and the EU (in November 2020) imposed punitive tariffs on each other's exports, affecting in total a value of 11.5 billion dollars of trade between the two sides. As a result, EU and US businesses have had to pay over 3.3 billion dollars in duties. In addition to the tariffs, the aviation industry recently has also been hit hard by the Covid-19 pandemic.
2. Agreement reached after 17 years
On 15 June 2021, the US and the EU have reached an agreement in what is said to be the longest and largest corporate trade dispute in the history of the WTO.  Accordingly, the US and EU will suspend tariffs for five years and work together to challenge and counter China's non-market practices in this sector. This includes collaboration on inward and outbound investment and tech transfer.
The US and the EU agreed to a framework named "Understanding on a cooperative framework for Large Civil Aircraft" to promote a level playing field, overcome longstanding differences, and address common challenges, including the concerns for China's certain economic practices. Under the framework, both sides agreed to the following general principles to guide their future cooperation:
• Suspend the tariffs related to the Dispute for five years. This signals a mutual determination to embark on a fresh start in the relationship. The agreement retains flexibility for the US to reapply tariffs if we're no longer competing on a level playing field.
• Establish a Working Group on Large Civil Aircraft led by each side's respective Minister responsible for Trade to analyze and overcome any disagreements that may arise between the sides.
• Create a level-playing field for competition in the aircraft industry by (i) providing financing to large civil aircraft producers on market terms, (ii) providing R&D funding through an open and transparent process and making the results of fully government funded R&D widely available, to the extent permitted by law, and (iii) not providing R&D funding as well as specific support (such as specific tax breaks) to their own producers that would harm the other side.
• Collaborate on addressing non-market practices of third parties that may harm their respective large civil aircraft industries.
3. Impact
The agreement will grant relief to dozens of other industries affected by harmful tariffs, including aircraft, wines and spirits, dairy and cheese, machinery, nuts, tobacco, spirits, handbags, etc. The deal will also allow the EU and US to focus on addressing other bilateral issues as well as global challenges, e.g. the threat posed by China.
4. Next step
Though there might be difficulties, this is a historic agreement that marks a positive step in transatlantic trade relations. The two sides will continue discussions to operationalise their intentions regarding financing, research and development funding as well as specific support of large civil aircraft.