THE CIVIL CODE ON PERFORMANCE OF OBLIGATIONS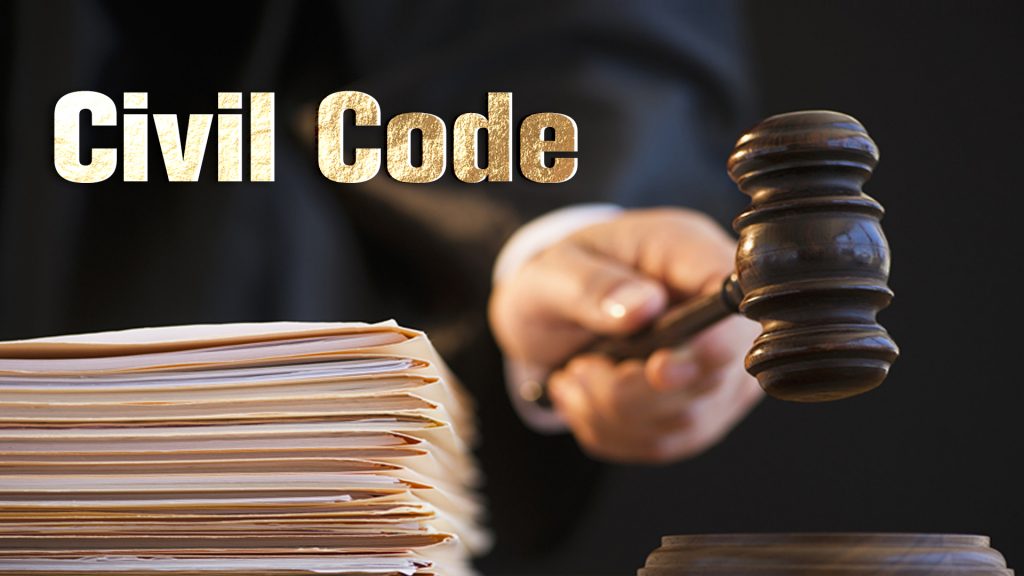 New Decree
On 19 March 2021, the Government issued Decree No. 21/2021/ND-CP regulating the implementation of the Civil Code on security for performance of obligations ("Decree 21"). Decree 21 takes effect on 15 May 2021 to replace Decree No. 163/2006/ND-CP regulating secured transactions ("Decree 163") and Decree No. 11/2012/ND-CP amending some articles of Decree 163 ("Decree 11"). Compared to Decrees 163 and 11, Decree 21 has many new features in line with the Civil Code 2015 ("the Civil Code"). Therefore, it is expected to create more favorable conditions, maximize the economic value of assets as well as minimize legal risks and costs for individuals and organizations for secured obligations.
Expansion of definitions
Decree 21 expands the type of assets that are subject to a secured transaction due to the expansion of security measures prescribed in the Civil Code, with such new measures as "title retention" and "lien on property". This approach allows debtors to utilize the best of their assets to obtain credit. Decree 163 stated that assets to be secured include present and future assets which are not prohibited from transactions. Decree 21 now lists out security assets, including selling assets in sales contracts with title retention, assets that are subject to breached obligations in bilateral contracts in terms of a lien on property and assets belonging to the people's ownership.
In addition, there are detailed provisions with respect to intangible assets i.e. property rights. For example, assets generated from usufruct rights and surface rights, assets generated from capital contribution, natural resources exploitation rights, property rights arising under agreements, intellectual property rights are determined as objects of security measures. Now, a deposit balance in a bank account and an investment project can be security assets too. Furthermore, Decree 21 stipulates some definitions that require consistency in understanding such as security contracts, certificates, reasonable terms, rights to recourse security assets and descriptions of security assets.
Effectiveness of security agreements
Decree 21 provides a clear regulation to distinguish the time of effect of a security agreement from the time of effect against third parties (third-party effectiveness). Accordingly, a security interest shall only take effect against third parties upon the legal effect of the security agreement. The effect against third parties can arise whether registered or not. A registration process is only applied in such cases set forth by the Civil Code, relevant laws, upon agreement, or upon the secured party's request. Otherwise, the effect against third parties commences at the time of possession of the encumbered assets, or if it is an escrow deposit, at the time the escrow deposit is transferred into an escrow account at a credit institution.
Regulations on invalid security agreements
Decree 21 stipulates that a security agreement may be invalid in parts. This provision covers some specific cases, such as: an encumbered asset is joint property co-owned by an owner not involved in the security agreement; a part of the contents of the security agreement violates prohibition and limits the exercise of legal rights. When a part of the above contents is invalid, it may lead to the security agreement to become invalid for that part. Consequently, in general, such an invalid secured obligation may become unsecured.
Notification of foreclosure on encumbered assets
A written notice to be sent to the securing party (debtor) of foreclosure on encumbered assets shall be made in line with the security agreement and any related agreements. If there are no agreements, the notice must be made within a reasonable time, but at least 10 days for movable property, or 15 days for immovable property, prior to the date of foreclosure. Compared to Decree 163, the obligations of notification have expanded to all cases of foreclosure, not only limited by such cases that include multiple secured parties (creditors). Meanwhile, the statute of limitations for movable property has increased from 07 days to 10 days.  Further, under Decree 21, the written notice of foreclosure can either be delivered directly to the debtor's address, via postal services, via electronic methods or in line with regulations on registration of security interests. An exception refers to such property that is at risk of being damaged resulting in devaluation or total loss of value. Then, the foreclosure may be immediately conducted and followed with a notification to the securing party (debtor) and other secured parties.
Selection of encumbered assets for foreclosure
As Decree 21 has regulations about an obligation being secured by various property and various security interests, the selection of encumbered assets to be disposed of must comply with the parties' agreement. When there is no such agreement and relevant laws do not provide applicable regulations, the secured party may decide certain property to be disposed of.
Investment on encumbered assets
Where encumbered assets in a mortgage are placed in an investment, the part of property which has increased upon investment may be determined as mortgaged too. Moreover, it is due to the parties' agreement to determine whether generated parts of assets from the investment are
encumbered assets or not. Foreclosure on encumbered assets put into investment is separated into specific cases with different ways of disposal.
(a) If the part of property which has increased upon investment can be separated, such increased part shall be excluded from foreclosure on encumbered assets and returned to the invested party. Otherwise, such part cannot be separately excluded, or such exclusion may cause devaluation or loss of value of encumbered assets. Then such part will be handled together with the encumbered assets for disposal and its value shall be returned as payment to the invested party.
(b) If the increased part upon investment is secured for other obligations, the way of disposal is prescribed. This can refer to relevant provisions regarding: (i) notice of foreclosure on encumbered assets and (ii) order of priority for payment between joint secured parties.
Conclusion
At first glance, Decree 21 helps security interests and secured transactions to be conducted in compliance with the Civil Code. There are hardly any major breakthroughs for significant legal impacts, although from a business perspective an expansive respect given to mutual agreements and parties' intentions is positive and progressive.