VCI LEGAL HELPED AN INVESTOR TO SUCCESSFULLY REACH AN AGREEMENT ON ITS INVESTMENT DISPUTE (ISDS MECHANISM)
VCI Legal is pleased to announce that recently we have successfully supported an American investor in a US$ 400 million real estate development and urban planning project in Vietnam by investment negotiations & conciliation as a part of an investor-state dispute settlement (ISDS) procedure between the US investor and the Vietnamese government. The negotiation and conciliation process is based on the US-Vietnam Bilateral Trade Agreement, specifically, under its investment protection chapter.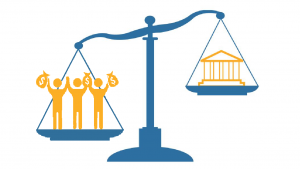 In the above-mentioned case, the US investor is accused of not implementing financial commitments to support resettlement. The local government therefore made an inaccurate decision when revoking the investor's company's investment license. however, the obligation to support such resettlement is not the responsibility of the investor according to the local laws and the U.S. – Vietnam Bilateral Trade Agreement. After VCI Legal filed a complaint with the local authority and instituted negotiation and conciliation measures in accordance with the agreement and relevant domestic regulations and international practice, the local authority's decision was eventually revoked and the US investor has received the investment license back and continued to deploy the project.
During the past two years, VCI Legal's team of professional lawyers led by the Managing Partner PHUNG Anh Tuan has consulted and represented the U.S. investor in negotiations with the Vietnamese Government through the negotiation & mediation in investment – an important step in ISDS – without having to bring the case to international arbitration. This result is considered very positive for both sides, the US investor and the Government of Vietnam, as it has minimized for both parties the potential losses and cost for international attorneys and arbitration litigation if the dispute persists (e.g. as can be seen in recent investment disputes such as Trinh Vinh Binh, South Fork or Repsol case).
The professional team of VCI Legal is happy to help clients achieve such results. Of course, the success did not fall from the sky, but came from the long-term tireless efforts of the team of experts in the area of ISDS. We would also like to thank the Ministry of Planning & Investment, the Ministry of Justice and the Office of the Government and the central agencies for their enthusiastic participation in, assistance and guidance in the investment reconciliation process.
In addition to this incident, our ISDS experts are currently representing a number of other investors from the US, Europe and ASEAN in resolving their investment disputes with the value of disputes from dozens of million to more than two billion dollars. If you and your investors are interested in resolving international investment disputes under ISDS in any form, do not hesitate to contact us. VCI Legal's ISDS specialist team is pleased to assist you.