VIETNAM – NEW ZEALAND STRATEGIC PARTNERSHIP
Context
Vietnam and New Zealand established diplomatic relations in 1975 and began a Comprehensive Partnership in 2009. Recently, on 22th July 2020, Vietnam and New Zealand formally elevated the bilateral relationship to Strategic Partnership. In the context of the Covid – 19 pandemic, this action is expected to assist both countries in building their resilience and reducing barriers to trade for industries growth.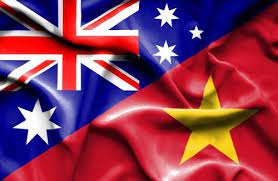 Main commitments
Besides the commitment of deepening bilateral political cooperation, in the Joint Statement on the Strategic Partnership, both countries committed to strengthening cooperation in these main fields: trade, agriculture, education, development and cooperation on regional and international matters of mutual interest.
Firstly, trade and investment is key component of the Strategic Partnership
Until now, Vietnam and New Zealand have already joined 3 FTAs. The first is Regional Comprehensive Economic Partnership (RCEP), the second is ASEAN – Australia – New Zealand FTA (AANZFTA) and the third is Comprehensive and Progressive Agreement for Trans-Pacific Partnership (CPTPP). After the effective implementation of those FTAs, bilateral trade in goods and services reached a new record of US$ 1.3 billion for the year ending March 2020.
The above-mentioned FTAs have been joined by many countries, therefore, the important element of this Strategic Partnership is that it is a special commitment between the two countries only.
Therefore, by maintaining the more effective implementation of those FTAs, both countries have committed to open markets and reduce barriers to bilateral trade, especially for agricultural, seafood, and timber products.
This commitment will bring both countries many opportunities to increase exports since agricultural, seafood and timber products are both countries' strength. The kinds of goods from two countries differ from each other. Thus, the commitment will not be competitive but supportive. While New Zealand's advantage are agricultural products such as meat, milk and apples, kiwifruit, … Vietnam's advantage is rice, coffee and tropical fruits. Nevertheless, there will be a considerable challenges for Vietnam enterprises in some fledgling industries such as timber or the meat industry.
To encourage inclusive growth, both countries will foster cooperation in the development of micro, small and medium enterprises (MSMEs), indigenous or ethnic minorities' businesses, women entrepreneurs and other important areas.
Secondly, Vietnam and New Zealand commit to enhance agriculture cooperation
The agriculture cooperation will be made in research, action for climate change in agriculture and forestry, agri-tech, technical assistance on plant health laboratory accreditation, plant breeding, food safety management and electronic certification, trade in legal timber products, and commercialization of agriculture products.
Dedicated, high-quality agricultural development is the main commitment of the two countries. Since New Zealand is a high-quality agricultural exporter and focuses on high-value products, Vietnam has a great opportunity to learn from their technology and techniques. Vietnam also welcomes positive impacts made by New Zealand.
Thirdly, education cooperation is an important element of the Strategic partnership
After travel becomes safe again, both country will encourage the people-to-people links by increasing the number of Vietnamese students in New Zealand. Joint programmes between higher education institutions, cooperation in vocational training and the scholarships granted to both countries' youth.
The day before the announcement of the Strategic Partnership, on 21st July 2020, Vietnam and New Zealand renewed the Strategic Engagement Plan on Education for the period 2020 to 2030. Under the plan, many cooperative initiatives will be implemented.
Fourthly, both countries commit on development and cooperation on regional and international matters of mutual interest
Both countries express continued strengthening of the ASEAN-New Zealand Strategic Partnership.
Furthermore, both countries expressed a concern over developments in the South China Sea, including disruptive activities. Both countries underscored the importance of maintaining peace and respecting legal and diplomatic processes, in accordance with international law, particularly the 1982 United Nations Convention on the Law of the Sea (UNCLOS).
Conclusion
In this difficult situation caused by the Covid – 19 pandemic, the cooperation between countries is very important. Fortunately, both Vietnam and New Zealand have been doing well in controlling the spread of the disease. The Strategic Partnership will help both countries to overcome these difficult times, and also to build sustainable development together.
---
DISCLAIMER
This LBN newsletter are NOT legal advice. Readers are advised to retain a qualified lawyer, should they wish to seek legal advice. VCI Legal are certainly among those and happy to be retained, yet VCI Legal is not to be hold responsible should any reader choose to interpret/apply the regulations after reading this LBN without engaging a qualified lawyer.