FINTECH REVOLUTION SUMMIT
On March 27, 2023, Mr. Phung Anh Tuan, the Managing Partner of VCI Legal and the Executive Vice Chairman & Secretary General of the Vietnam Association of Financial Investors ("VAFI"), participated as a speaker at the Fintech Revolution Summit held in Hanoi. During the conference, Mr. Phung Anh Tuan delivered a presentation on the topic of "Fintech Regulations in Vietnam" and engaged in discussions on expected Fintech policy changes, particularly the Fintech regulatory sandbox in Vietnam, with prominent industry leaders and government officials from the region related to the Fintech industry.  
The Vietnamese government encourages financial technology or fintech to promote a cashless society and extensive financial inclusion. In this regard, the government is trying to develop a regulatory sandbox as a catch-all instrument for all forms of Fintech. In May 2022, the government issued a Draft Sandbox Decree providing for a fintech regulatory sandbox in the banking sector. Under the Draft Sandbox Decree, a fintech regulatory sandbox in the banking sector is defined as a legal mechanism established by the government that allows credit institutions, fintech solutions providers, and other innovative organizations to directly test fintech products and services in a closely-controlled environment supervised by relevant State bodies. Fintech solutions that can be test run include: Extended credit on technology platforms;​ Credit scoring; Sharing data via Open API; ​Peer-to-peer lending; Applying technologies such as ​blockchain and distributed ledger in banking activities and other technologies in banking operations.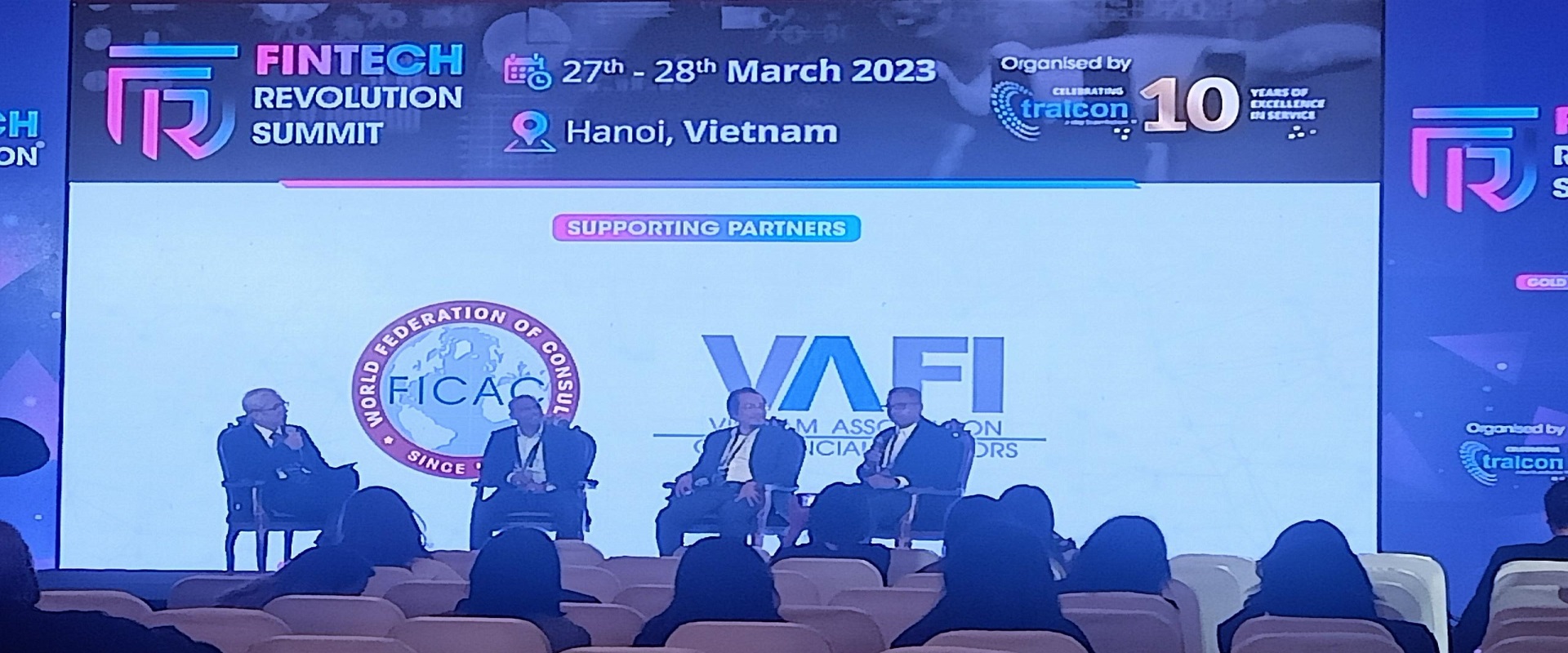 Mr. Phung Anh Tuan clarified the legal regulations in the Draft Sandbox Decree through the presentation. Generally, the Draft Sandbox Decree provides for the sandbox's purpose, solutions, conditions and application procedures, extension/exit scheme, and the responsibilities of related parties. Thereby he provided assessments of the impacts of the Sandbox Program in the current context of Vietnam. 
 The presentation brought more awareness to the business community by noting the practice of current obstacles and expected policy changes in the Fintech sector. Based on that, relevant and appropriate solutions are proposed in accordance with current regulations. The slides can be found here: FINTECH REGULATIONS IN VIETNAM 
 About VCI Legal:  
VCI Legal is an international award-winning, full-service business law firm in Vietnam. The firm provides a wide range of advisory services and has gained a strong reputation for successfully handling corporate, commercial, financial and contentious matters. The firm's practice areas which have been highly recommended by various international magazines and agencies include: Corporate/M&A, Banking and Finance, Capital Markets, Insurance, FDI, cross-border transactions, Competition, Dispute Resolution, Energy, Infrastructure, IPR Management and Real Estate.  
 For more details about the lawyers and advisors of VCI Legal, please visit us at: http://vci-legal.com/professional-staffs/