VCI LEGAL PARTNER, KENT WONG INTERVIEWED BY VIR ON PREDICTING VINFAST'S IPO PLANS
VCI LEGAL PARTNER, KENT WONG INTERVIEWED BY VIR ON PREDICTING VINFAST'S IPO PLANS
            On December 30, 2022, Mr. Kent Wong, Partner and Head of Banking & Capital Markets at VCI Legal, was interviewed by Vietnam Investment Review ("VIR"), on predicting the outcome of VinFast's IPO plans.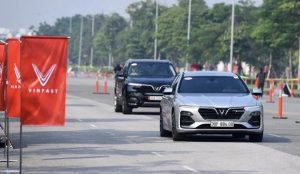 VinFast, the auto arm of Vingroup, submitted documents for its initial public offering on Nasdaq. In this interview, Kent Wong discussed the feasibility and challenges of Vietnamese corporations when it comes to overseas listings.
According to Kent Wong, Chairman of the Legal Sector Committee at the European Chamber of Commerce in Vietnam ("EuroCham"), VinFast set up a company in Singapore as part of a holding structure to pivot its proposed listing on Nasdaq to its domestic company which has core operations in Vietnam. This is loosely based on the variable interest entity structure which Chinese companies use to list in the United States or on overseas stock exchanges.
Kent Wong explained the reasons why VinFast originally intended to file for an IPO at the New York Stock Exchange, but then switched to the Nasdaq, and assessed the differences between the two exchanges. In addition, Kent Wong also surmised that the large amount which the company spent on R&D activities, and the strategies that VinFast applied to gain a competitive advantage in North American (where there are plenty of electric vehicle makers) were appropriate. This was following the development direction of EV giants in the manufacturing industry.
The interview article can be found here at: https://vir.com.vn/predicting-outcome-of-vinfast-ipo-plans-98905.html