VCI LEGAL PARTNER, KENT WONG INTERVIEWED BY VIR ON THE OUTLOOK FOR THE NON-LIFE INSURANCE MARKET IN VIETNAM
            On January 25, 2023, Mr. Kent Wong, Partner and Head of Banking & Capital Markets at VCI Legal, Chairman of the Legal Sector Committee at the European Chamber of Commerce in Vietnam ("EuroCham), was interviewed by Vietnam Investment Review ("VIR"), on the outlook of the development of the non-life insurance market in Vietnam.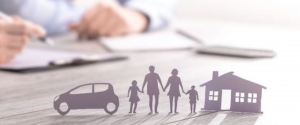 According to Kent Wong, Vietnam's non-life insurance segment will continue to witness market growth in 2023, especially health insurance and motor vehicle insurance, which accounts for a large proportion of total non-life insurance premium revenue. Such growth will be driven by global economic headwinds, positive regulatory developments, and rising domestic interest rates due to tightening monetary policy.
            Kent Wong explained that health insurance will have the largest growth potential because Vietnam is experiencing rapid population aging and elderly people have significantly higher healthcare costs than young people. In addition, an increase in auto sales is one of the reasons why the motor vehicle insurance market will grow in the future.
            On the legal front, Kent Wong opined that the new Law on Insurance Business, which just came into effect on January 1, 2023, could lead to increased participation of foreign players and potentially greater competition in the market over time.
The interview article can be found here at: https://vir.com.vn/insurance-groups-take-on-legal-switch-99398.html.