VCI LEGAL PARTNER, KENT WONG INTERVIEWED IN THE SOUTHEAST ASIA GLOBE REGARDING LEGALITIES RELATED TO DATA STORAGE IN CYBERSECURITY LAW IN VIETNAM
On November 23, 2022, Mr. Kent Wong, Partner and Head of Banking & Capital Markets at VCI Legal, was interviewed by the Southeast Asia Globe, regarding legalities related to data storage in Law on Cybersecurity in Vietnam.
Although the 2018 Law on Cybersecurity has a guiding decree to make data localization enforceable, it is still unclear how data will be stored both from a legal and technical perspective.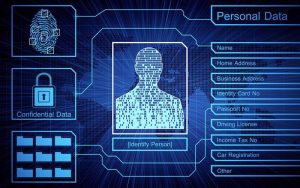 Kent Wong said that currently, "there are some ambiguities and some sorts of conflicts in regulations on data storage in Decree 53 (Decree No. 53/2022/ND-CP elaborating several articles of the Law on Cybersecurity of Vietnam). All the big tech guys are concerned about how it's going to be implemented". Kent Wong also explained that "there is much confusion if data can only be stored in Vietnam, or if it is sufficient to store a copy onshore". Further, it remains uncertain what form the data will be stored in.
Kent Wong also raised another problem, which is that while large firms will be able to shoulder the costs of setting up a local office and storing data in Vietnam, the smaller start-ups might not be able to invest that much to comply. This issue may be a deterrent to investment in the long term.
Although the regulation is still controversial, from Wong's perspective, the data localization order can be seen as a savvy move by authorities to collect more taxes. Now that there's a nexus, something closer, and they have a physical server or a cloud that is held in this territory, then the tax authorities can tax any revenue later on. Therefore, this is a smart play by the Vietnamese Government.
The interview article can be found here at: https://southeastasiaglobe.com/vietnamese-cybersecurity-law-reveals-hanois-obsession-with-control/