VCI LEGAL'S PARTNER, KENT WONG PROVIDES INSIGHTS ON VIETNAM'S BANKING SECTOR AND FOREIGN INVESTMENT TRENDS
On July 19, 2023, Kent Wong, Partner and Head of Banking and Capital Markets at VCI Legal, shared valuable insights in an interview with the Vietnam Investment Review, providing a closer look at Vietnam's banking sector and its increasing appeal to foreign investors.  
Recent news has highlighted significant foreign interest in Vietnam's banking sector, with Timo, a Vietnamese digital bank, securing an additional $10 million in funding from existing investors.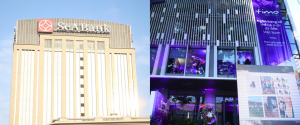 Foreign Investment to flock to Timo and SeABank, powering Vietnam's banking landscape
During the interview, Mr. Wong provides comments on Vietnam's banking sector and foreign investment trends. He emphasized on the advantages foreign investors bring to Vietnamese banks, reinforcing their capital positions and overall market positioning. 
"Investing in Vietnamese banks with strategic investors aligns with their broader geopolitical and economic strategies. This brings not only financial support but also expertise that drives growth in Vietnam's banking landscape," said Mr. Kent Wong. 
Regarding SeABank, Mr. Kent Wong discussed the bank's plan to privately issue new shares and the significance of attracting investors, such as Norfund, as part of a strategic maneuver to enhance capital and bring in international expertise. According to Mr. Wong, Vietnamese banks are proactively shoring up their capital and reserves in response to increasing competition and the possibility of a deceleration in Vietnam's economy, partly due to the real estate sector slowdown. 
As a leading law firm with offices in Ho Chi Minh City and Hanoi, VCI Legal supports businesses exploring opportunities in Vietnam through its expertise in  Banking and Finance, Corporate/M&A,Capital Markets, Insurance, FDI, Cross-border transactions, Competition, Dispute Resolution, Energy, Infrastructure, IPR Management and Real Estate. 
—
Please find the link to the full article here: https://vir.com.vn/lenders-play-the-foreign-equity-game-103600.html.