VCI LEGAL'S PARTNER, KENT WONG PUBLISHED AN ARTICLE "ASSESSING GREEN CREDITS IN VIETNAM" IN VIR'S SPECIAL PUBLICATION "SUSTAINABLE DEVELOPMENT: A ROADMAP TO NET-ZERO"
Kent Wong, Partner and Head of Banking & Capital Markets at VCI Legal, had the article "Assessing Green Credits In Vietnam" published in the special publication of  Vietnam Investment Review (VIR) "Sustainable Development: A Roadmap To Net-Zero", which mentions the legal framework regulating this matter, assesses the advantages, disadvantages, and accessibility of green credit in Vietnam.
Green credits are credits provided by commercial banks to projects that pose little risk to the environment, or projects that aim to protect the environment; in other words, credits in the form of capital funding, loans, and other forms of credit, considering environmental impact and sustainability. However, not every project with so-called green elements will be automatically granted credit, since credit institutions have their own criteria.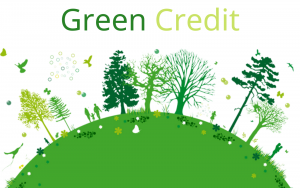 In the article, Kent Wong provided assessments of the advantages and disadvantages of green credit so that enterprises can consider the effects of green credit on projects' revenue and the risks that may occur. He also mentioned the criteria and procedures for appraisal and funding of green credit of some credit institutions, methods, and accessibility to green credit in Vietnam. This is useful information if enterprises want to apply for green credit for their projects.
This article was published to coincide with EuroCham Vietnam's Green Economy Forum & Exhibition (GEFE) 2022 held from November 28 to 30, 2022 in Ho Chi Minh City to promote European innovations and sustainable solutions for Vietnam: https://www.eurochamvn.org/node/18942