VCI LEGAL'S PARTNER, KENT WONG PUBLISHED AN ARTICLE "ESG – A CRITICAL ELEMENT OF M&A" IN THE SPECIAL ISSUE "VIETNAM M&A OUTLOOK 2022 – IGNITING THE OPPORTUNITIES" FOR THE M&A VIETNAM FORUM 2022
Kent Wong, Partner and Head of Banking & Capital Markets at VCI Legal, has published the article "ESG – A Critical Element of M&A" in the special issue "Vietnam M&A Outlook 2020 – Igniting The Opportunities" for M&A Vietnam Forum 2022, organized by Vietnam Investment Review, which explains why environmental, social, and governance considerations (ESG) are becoming an increasingly important part of doing business, due diligence and evaluating investment potential processes for merger and acquisition (M&A) deals.
The process of examining a potential partner or acquisition through an ESG lens is becoming more formalized.  Effective ESG due diligence in M&A also requires a keen focus on what is important to the acquirer, as well as to its investors and shareholders. Getting the broad perspective wrong can not only have financial and regulatory implications for an acquirer or investor, but also expose the individuals involved in the decision-making process to personal liability.
In the article, Kent Wong covered and analyzed ESG's impact on Vietnam's M&A market through key points, including ESG in M&A due diligence, evaluating the criteria of ESG, and increasing foreign funding via ESG. Kent Wong emphasized that as more and more foreign investment flows into Vietnam, most will assess ESG criteria. Without proper prior preparation, opportunities can be lost. This requires Vietnam enterprises to prepare and improve their capacity to seek potential cooperation opportunities.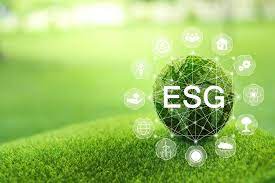 The special issue can be found here: https://vir.com.vn/epaper