VCI LEGAL'S PARTNER, KENT WONG SHARES ABOUT VIETNAM'S MISSED OPPORTUNITIES FOR FOREIGN INDIRECT INVESTMENT
On May 10, 2023, Kent Wong, Partner and Head of Banking and Capital Markets at VCI Legal, was interviewed by Vietnam Investment Review.  He was asked to share his opinions on Vietnam's foreign indirect investment ("FII").
According to Kent Wong, Vietnam's legal framework and management mechanism related to FII have gradually developed to contribute to the completion and stabilization of capital and financial markets through the amendment of the laws on investment, securities, and foreign exchange. The State Bank of Vietnam ("SBV") and other competent State agencies have issued more specific guidance on investment capital accounts and other relevant matters on managing foreign exchange and repatriating foreign investors' income. Stock market and cross-border acquisitions in Vietnam were also growing and attracting international investment funds and financial institutions to contribute more to its capital markets.\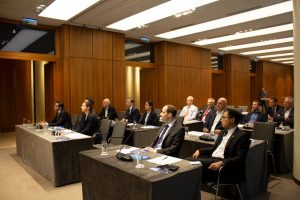 However, Kent Wong, noted that Vietnam's FII performance was still limited in impact and State management. Vietnamese companies need to meet the standard of transparency and foreigners' access to FII sectors. Currently, Vietnam's stock market is marginal and still nascent, it also observes some negative fluctuation caused by enterprises' breaches related to securities manipulation, which might have caused FII hesitation to invest capital into Vietnam's market.  Therefore, Vietnam is missing out on opportunities to attract FII.
In addition, Kent Wong mentioned that in 2023, the budget disbursement for public investment in some hubs, such as Ho Chi Minh City, is stagnant, while the SBV has been maintaining control of credit thresholds in the past two years. These obstruct businesses from accessing capital sources and delay the equitization progress in State-owned sectors. On a macro scale, the aggregate demands decline and some other global factors have negative impacts on the financial market, particularly, FII capital flow.
In conclusion, Kent Wong opined that a boost in economic policy reform should be focused on developing foreign capital investment into the stock market and joint stock companies with fewer restrictions.  The Government's limitations and restrictions on foreign ownership in such fields as banking, insurance, aviation, and telecommunications also need to be lifted.
A link to the full article can be found here: https://vir.com.vn/is-vietnam-missing-out-on-foreign-indirect-investment-101734.html