THAILAND E-BUSINESS CENTER (TEC) COMMENDS VCI LEGAL FOR HOSTING SUCCESSFUL VIETNAM DIGITAL BUSINESS TRIP FOR EXECUTIVE PROGRAM   
On September 12, 2023, Thailand e-Business Center (TeC) sent a letter extending its gratitude to VCI Legal for hosting a productive company visit program as part of the Vietnam Digital Business Trip for Executive Program. The event took place at VCI Legal's HCMC office, located at Suite P7-42.OT06, Vinhomes Central Park, 720A Dien Bien Phu, Binh Thanh Dist., Ho Chi Minh City, Vietnam. The event brought together representatives from the Thailand e-Business Center (TeC), including Kulthirath Pakawachkrilers, CEO & Co-Founder of TeC and President of the Thai e-Commerce Association (THECA), as well as advisors to the Vietnam Business Trip and Executive Program.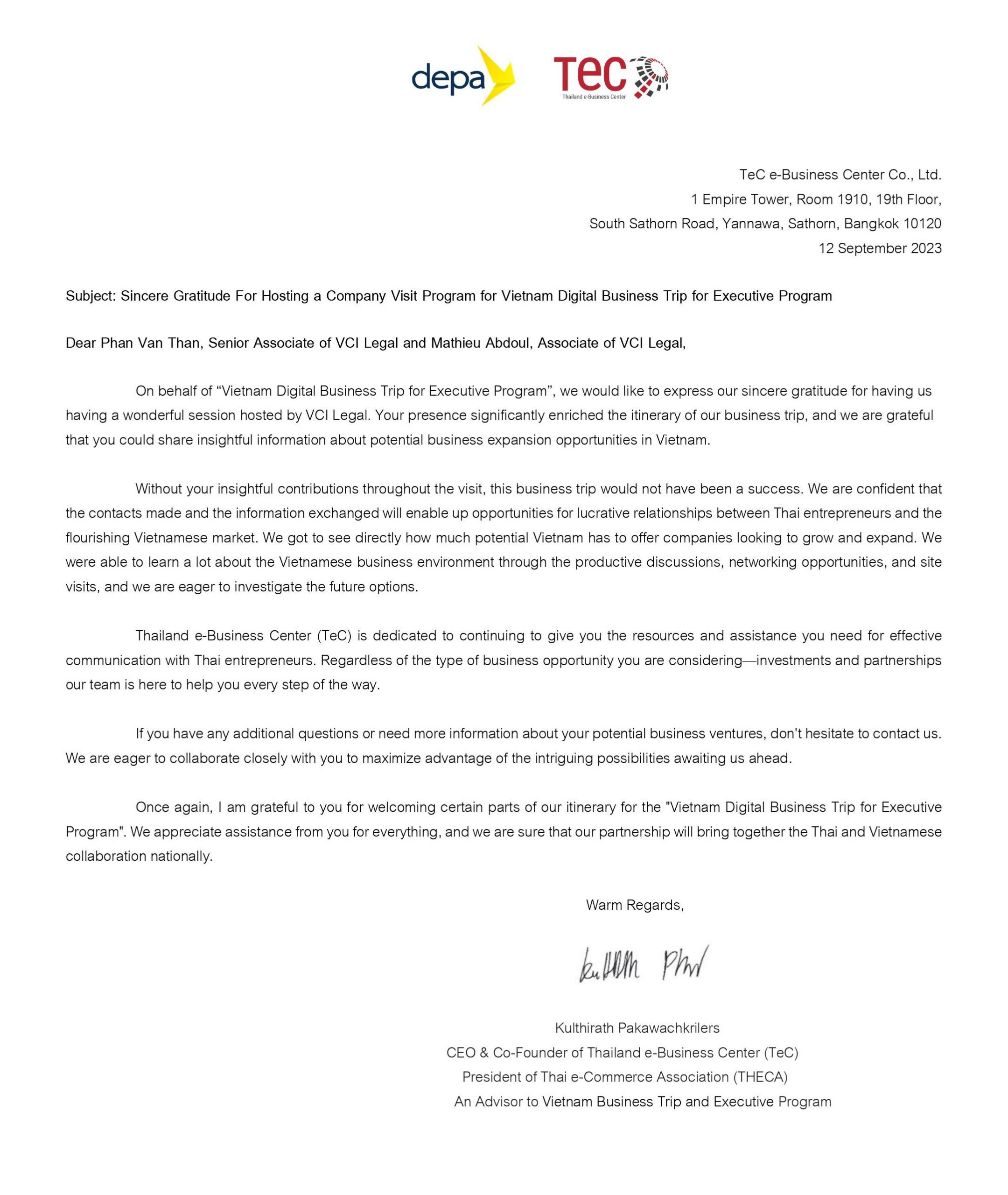 During the visit, Phan Van Thanh, Senior Associate, and Mathieu Abdoul-Quinque, Associate, both from VCI Legal, shared insights into potential business expansion opportunities in Vietnam. The insights gained and connections established during the visit were expected to pave the way for fruitful collaborations between Thai entrepreneurs and the thriving Vietnamese market.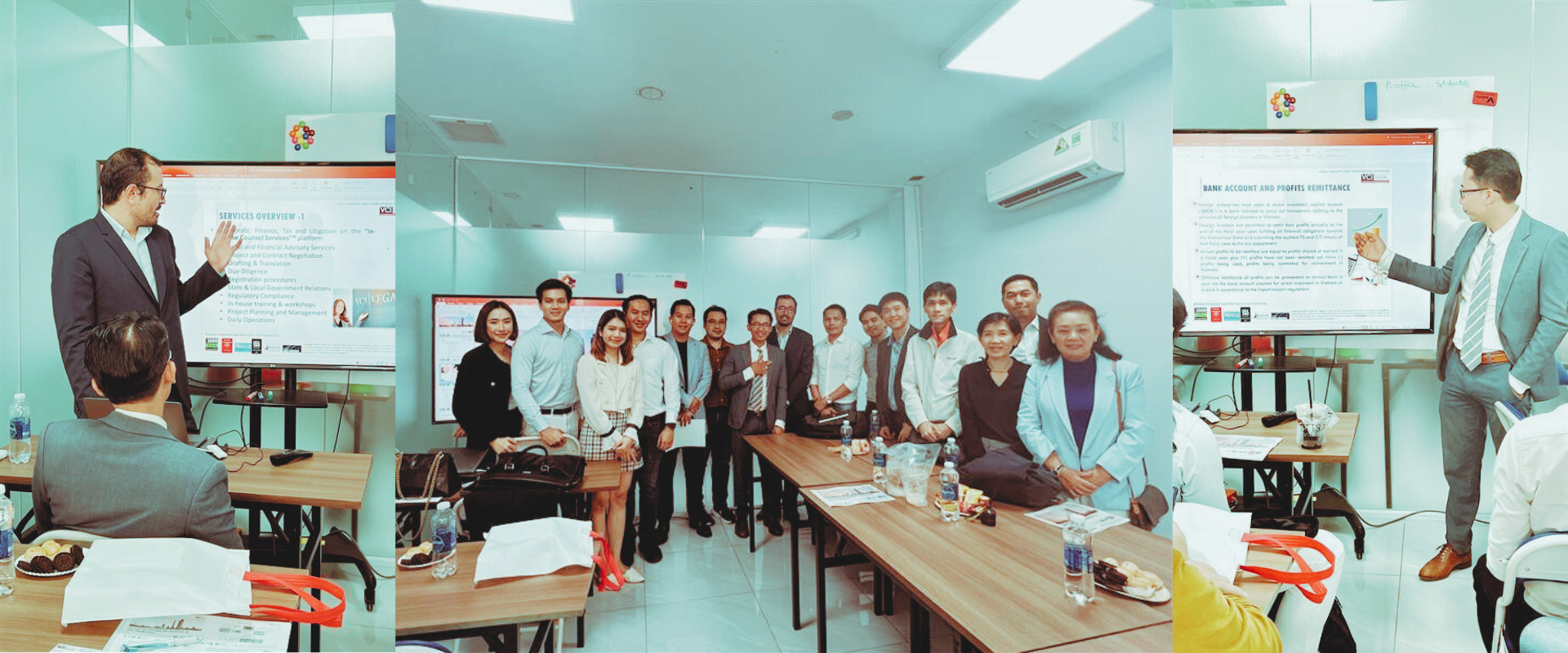 Kulthirath Pakawachkrilers, CEO & Co-Founder of TeC, emphasized TeC's commitment to supporting effective communication between Thai entrepreneurs and businesses in Vietnam, whether it be in the form of investments, partnerships, or other business opportunities. 
VCI Legal welcomes further inquiries and collaboration, and both organizations look forward to exploring future possibilities for Thai-Vietnamese cooperation. 
For additional information or inquiries regarding business ventures in Vietnam, please contact: 
Tuan A. Phung Esq. │Managing Partner │VCI Legal  
Email: tuanphung@vci-legal.com  
Phone: +84  908 168 275​ │+84  918 168 275  
— 
About Thailand e-Business Center (TeC): 
Thailand e-Business Center (TeC) is dedicated to facilitating business communication and collaboration between Thailand and Vietnam. TeC provides resources and assistance to Thai entrepreneurs seeking opportunities in Vietnam's dynamic market. 
— 
About VCI Legal: 
VCI Legal is a leading legal firm specializing in various areas, dedicated to helping businesses navigate the legal landscape in Vietnam. With a commitment to excellence and a deep understanding of the legal intricacies in various fields, VCI Legal offers comprehensive legal solutions to meet the unique needs of its clients.